HISTORY
TRAVEN Technology was created in 1997, as a spin-off for the activities of the major industrial group ZF NACAM, leader in the market of mass-produced steering columns.
Today, the Saint-Amand-Longpré (41) production site has a surface area of 3,500 m² for its industrial and commercial activity.
After starting out with the manufacture of steering columns for vehicles that do not require a driver's licence and transmissions for industrial applications, TRAVEN Technology developed into professional vehicles and enthusiastic sportscars sectors.
After a period of steady growth, the 2008-2009 economic crisis forced us to change our organisation.
New governance was set up in June 2010, along with a restructuring of the industrial model on the principles of LEAN Management:
– Production according to customer needs
– Track and eliminate waste(MUDA)
– Employee involvement and commitment
Today, TRAVEN Technology produces no less than 800 active references, in series of 25 to 25,000 units a year, for 150 customers, guaranteeing the same degree of excellence.
TURNOVER (more 60% Export)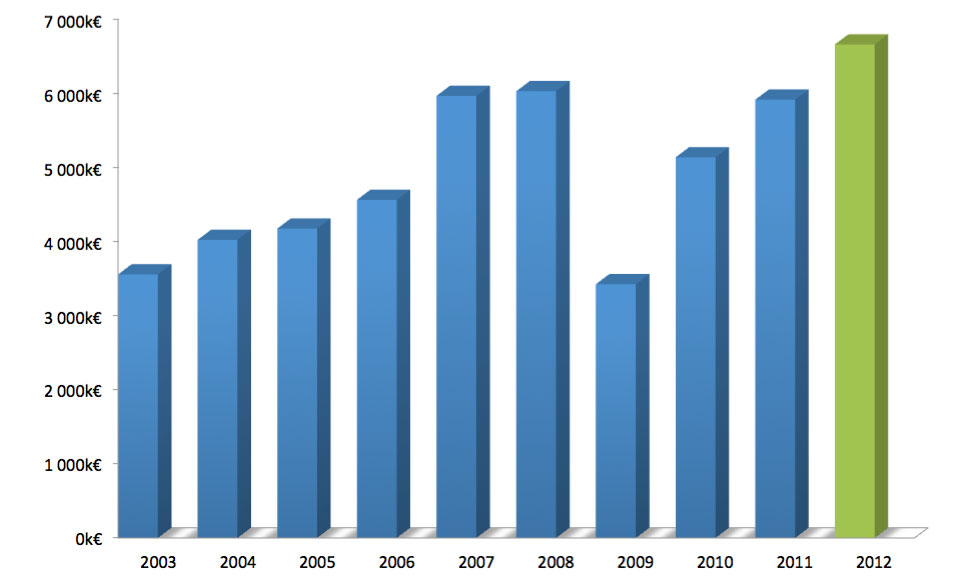 HISTOIRE
La société TRAVEN Technology a vu le jour en 1997, de l'essaimage d'activités d'un grand groupe industriel ZF NACAM, leader sur le marché des colonnes de direction de grandes séries.
Aujourd'hui le site de production de Saint-Amand-Longpré (41) dispose d'une surface de 3.500 m² pour son activité industrielle et commerciale.
Après avoir débuté par la fabrication de colonnes de direction pour véhicules sans permis (VSP) et d'éléments de transmissions industrielles, TRAVEN Technology s'est développé sur les secteurs des engins professionnels et de l'automobile sport passion.
Après une croissance régulière, la crise économique de 2008-2009 nous a imposé un changement d'organisation.
Une nouvelle gouvernance a été mise en place en juin 2010, accompagnée d'une restructuration du modèle industriel sur les principes du LEAN Management :
– Production selon les besoins clients
– Traquer et éliminer les gaspillages (MUDA)
– Implication et engagement des collaborateurs
Aujourd'hui TRAVEN Technology réalise pas moins de 800 références actives, avec des séries de 25 à 25 000 unités par an, pour 150 clients en garantissant le même niveau d'excellence.
TURNOVER (more 60% Export)