Company video.
You can see all the processes used in-house. From raw material (shafts, tubes, steel plates, aluminium castings,…) we manufacture each component involved in the assembly of our steering columns and steering racks. These safety parts meet current regulations, but also meet your requirements for bespoke steering systems, From Wheel to Wheels.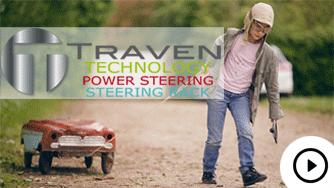 Vidéo de présentation.
Vous découvrirez l'ensemble de nos process de fabrication. A partir de la matière première (arbre, tube, tôle, fonderie d'aluminium,…) nous fabriquons chaque composant servant à nos colonnes de directions et crémaillères. Ces éléments de sécurité répondent aux normes en vigueur, mais surtout à vos besoins en matière de système de direction "From Wheel to Wheels".